About Us
Here at Bayside Plumbing Melbourne, we put emphasis on 4 things:
Quality of work
Work Ethic
Punctuality
Open communication with you
We believe that you get the best results when these 4 traits are in play – and we love getting you results! Customer service is our number 1 goal, whether you need help de-clogging a blocked drain, or require a professional to fix your roof plumbing systems. We're here to help!
We have experience completing projects in domestic, commercial and government situations. And every time, our customers were left feeling more than satisfied! We always complete our jobs on time and in a professional manner.
We have satisfied customers from all over the Bayside area because we are honest about exactly how long your specific job will take, and how much it will cost.
We service ALL Bayside areas without fail and can quote instantly on the spot – no mess around.
At Bayside Plumbers Melbourne we love taking pride in our friendly and professional service and skilled work ethic. We value integrity and communication and as such you're always going to get a fair price when you work with us.
We also have possession of and extensive knowledge in the application of the latest equipment, technology, and methods – and are certified to do so. Do to this we can easily install normally complicated exterior and interior plumbing systems. Saving you time, hassle and money. You don't have to know a single thing about your plumbing system. Just tell us what you want to be fixed, installed or optimized and we'll do the rest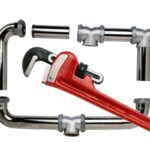 So if you're in need of a plumber and want to talk to one of our friendly staff right now, we'd love to answer any questions you have!
Call us now on (03) 5999 5559